11 Sep

Final day of In:Site 2015 – Friday 11 September

The final day of In:Site 15 was a hub of making and sharing stories.

Today artists Lubna Din, a graduate from Nottingham Trent University and Rachel Lemon, from the University of Brighton, invited the public to join them in creating their In:Site commissions.

Lubna Din uses textiles and mixed media in her art work. For In:Site 15 Lubna was interested in portraying the diverse fabric of Birmingham's community. Creating a large scale woven installation in the square drew in a wide range of people keen to join in.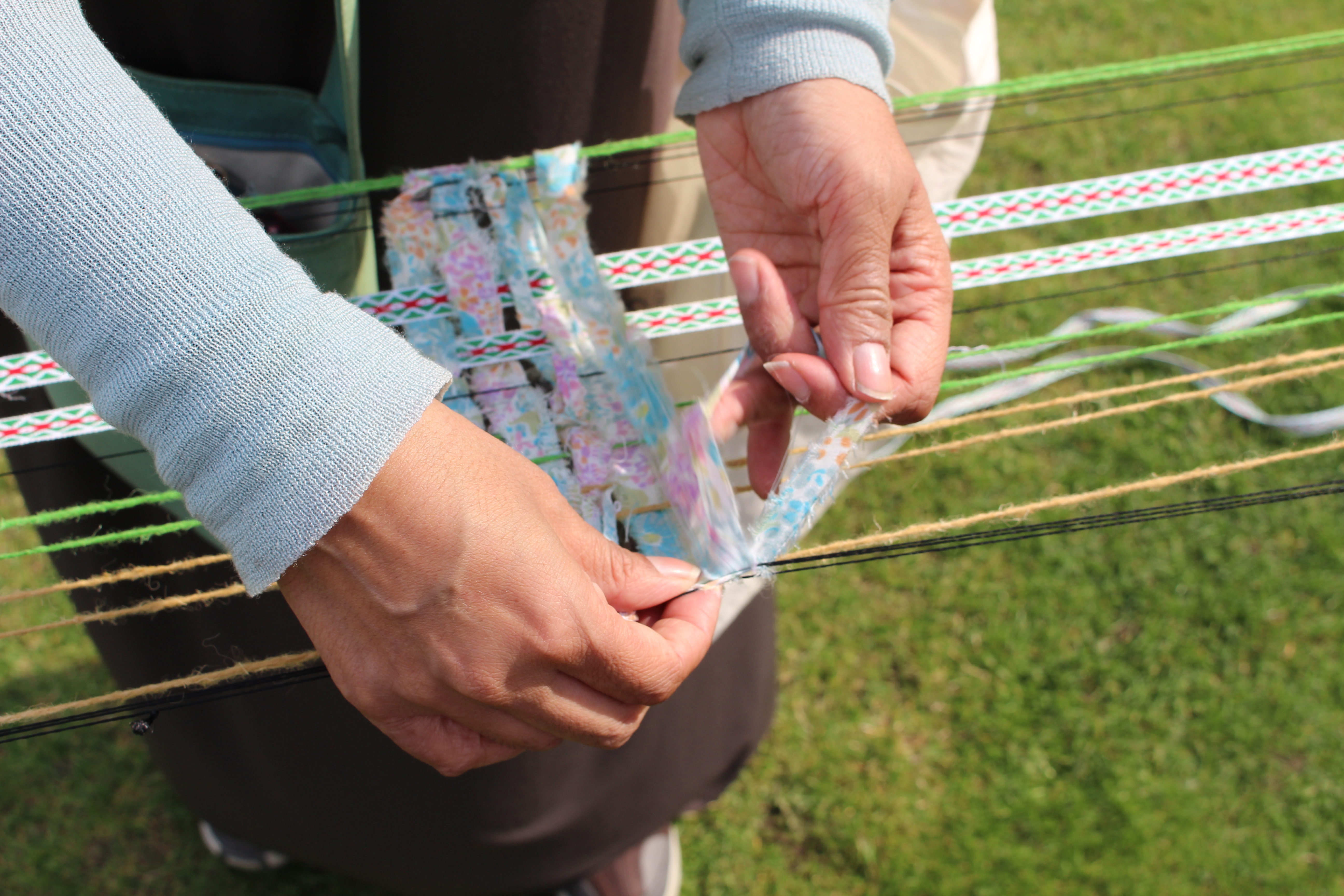 Members of the public were invited to doodle, draw or write their thoughts about Birmingham onto strips of fabric which they could then weave into the warp Lubna had created.
It was great to see so many people getting involved and spending so much time weaving and chatting together.
Ceramicist Rachel Lemon creates urns that are specially designed for different people and situations. She began her day by rolling out slabs of clay to create imprints of parts of the Cathedral Square detailing the memorials of historical figures such as Samuel Lines, which she would then build into an urn.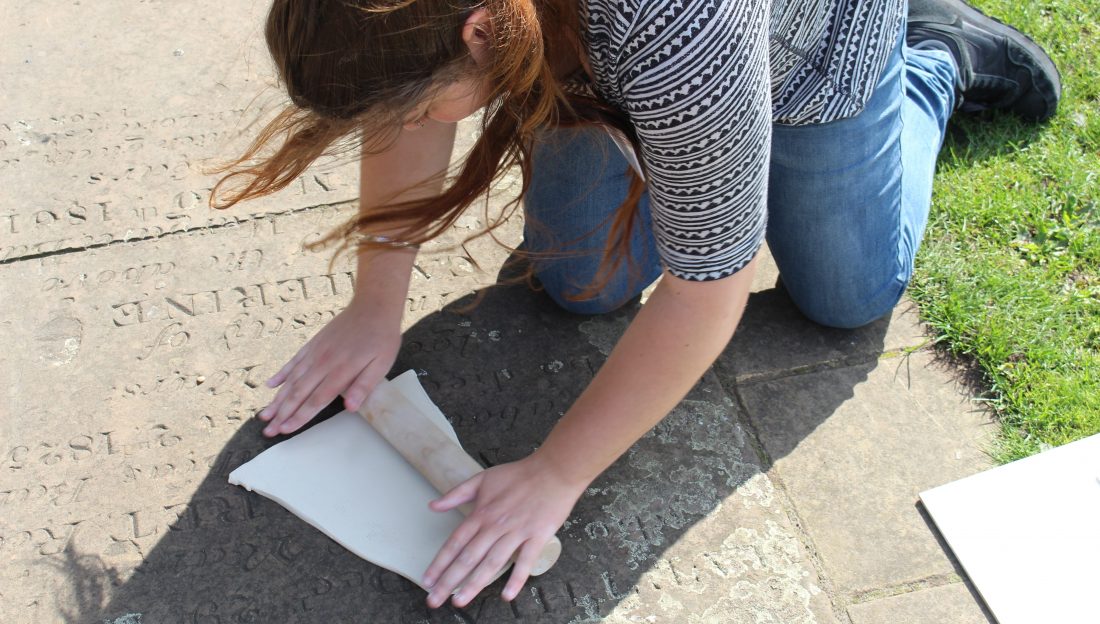 Rachel was also encouraging the public to mould their own pinch pots which would become memory vessels, in tribute to the unknown people buried in the Cathedral Square.
To find out more about the artists, click on their names below: