07 Sep

In:Site 2015 – Day 1 – Monday 7 September

The sun was out and the festival got off to a great start!

Day one featured graduate textile designers Anna Cuinu from Grays School of Art and Joanne Goodman from Birmingham City University.

Anna Cuinu's site specific installation was inspired by the Frederick Burnaby memorial site in the Cathedral Square. Using yarns in different textures and colours she encouraged members of the public to weave, crochet, knit and make pom poms to incorporate within a wire framework.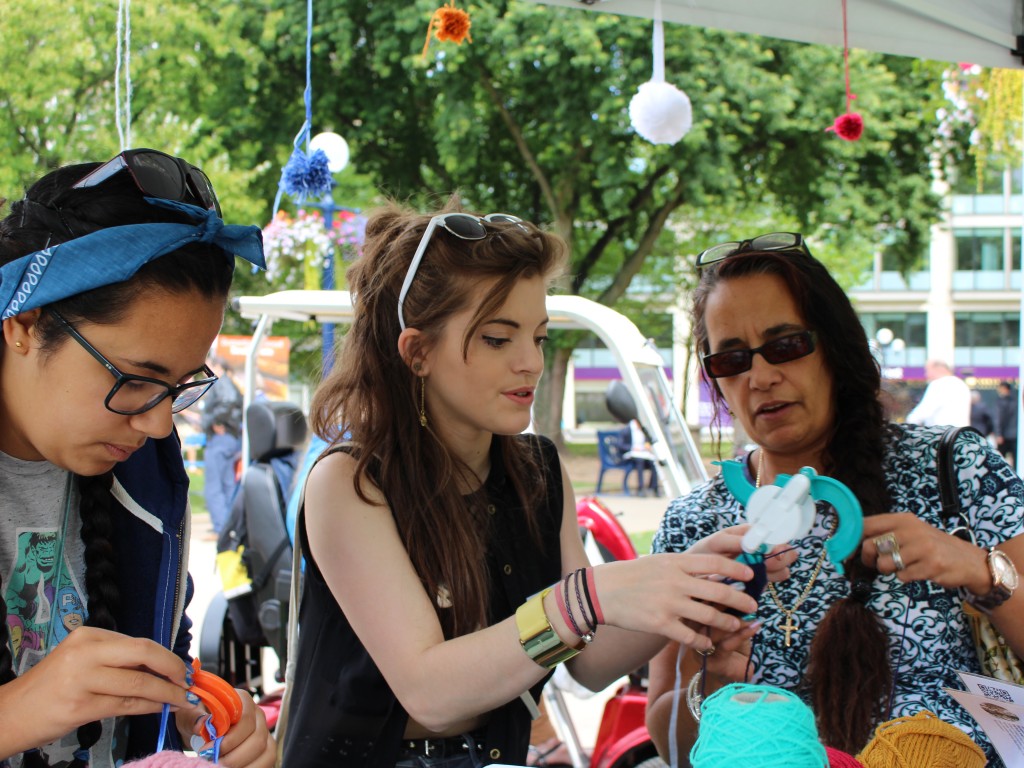 The finished piece was a homage to Burnaby's monocular. He was an eclectic character and a noble explorer, as emphasised by the vivid colours and varied use of materials. Everyone enjoyed joining in, especially learning how to make pom poms!
Joanne Goodman also took into consideration the history of the site. She had specially designed and printed fabric with images of poppies and the Cathedral, with this she used techniques based on origami and embroidery to create individual flowers and leaves.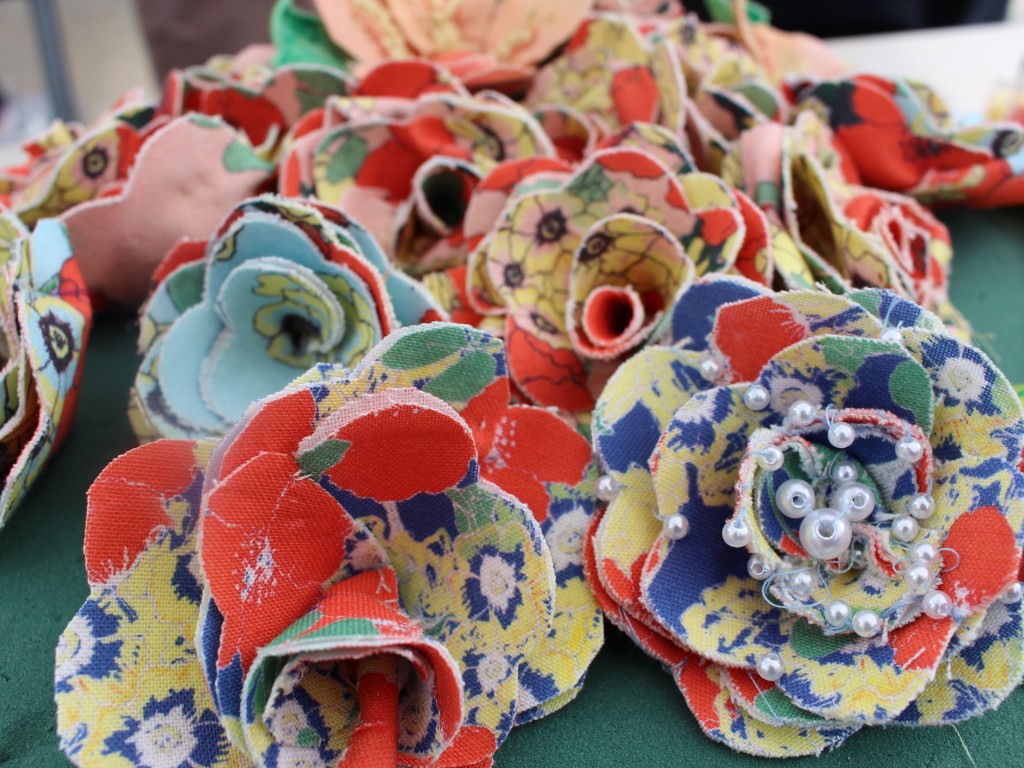 The public were happy to get involved and create their own unique floral additions to the overall piece. Joanne's finished piece was a celebratory wreath commemorating the burials in the Cathedral grounds (there are apparently 60,000!)
If you would like to find out more about Anna Cuinu's or Joanne Goodman's work click on their names.
In:Site 15 continues tomorrow with artists Cathy English, Jessica Hargreaves and Amanda Woollard. Join us in Birmingham Cathedral Square from 11am–6pm.