09 Sep

In:Site 2015 – Day 3 – Wednesday 9 September

Another great day of making at In:Site 2015 with the public getting involved in jewellery making and embroidery!

Today artists Ina Norrman, a Jewellery and Accessories graduate from Middlesex University, and Mary Hall, a Design Crafts graduate from DeMontfort University, joined us to create exciting installations in the Cathedral Square.

Ina Norrman's installation was inspired by the stained glass windows in the Cathedral and the story its telling. She was interested in having a very interactive piece and invited the people of Birmingham to share their stories and tried to incorporate this in her work.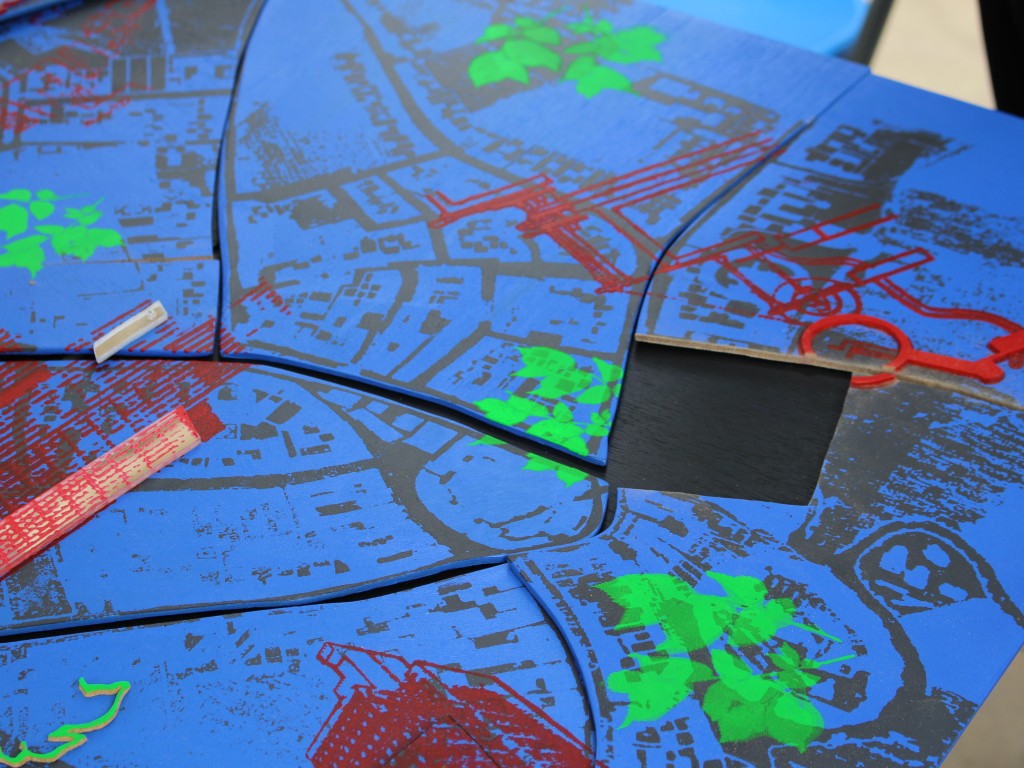 Ina screen printed her design, featuring an old map of Birmingham and architectural imagery, onto plywood which could then be cut out, embellished and made into brooches by the public (with Ina's assistance!)
Ina's finished piece featured smaller brooches made by the public to create one larger unified piece.
Working with both machine and hand embroidery Mary Hall created a series of textile works in embroidery hoops highlighting themes around Birmingham and the Cathedral's tercentenary.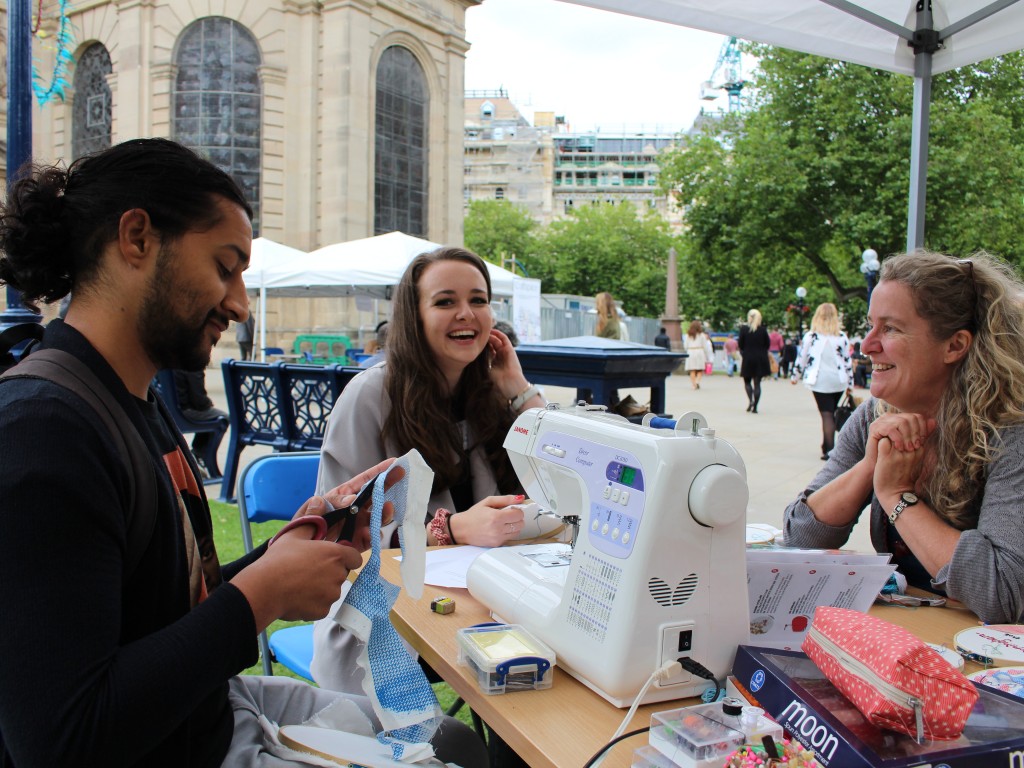 Mary was keen to involve the public and encouraged them to design and sew their own hoops which were placed on the railings of the Square.
If you want to find out more about the artists click on their names below.
Day 4 will feature textiles work from Emma Surtees and wood turning from Kitzz Steele. Join us in Birmingham Cathedral Square 11am–6pm tomorrow.