05 Sep

In:Site 2016 – Day 1- Monday 5th September

Day 1 of In:Site 2016 got off to a great start! Today artists Sarah Dewhurst, BA Contemporary Crafts graduate from Falmouth University  and Victoria Manclus, BA 3D Design and Craft from University of Brighton, were busy stitching and tinkering in Birmingham Cathedral Square.
Sarah Dewhurst
Sarah worked determinedly throughout the day to complete her illustrated textiles banner. Inspired by people who are either buried or commemorated in the Cathedral Sarah enthusiastically researched the individuals to create symbolic illustrations that celebrate their lives.
The work features characters such as 33 inch tall accomplished musician Nannette Stocker, members of the Grice and Baskerville family and Frederick Burnaby, adventurer, soldier and the first to fly a hot air balloon over the English Channel!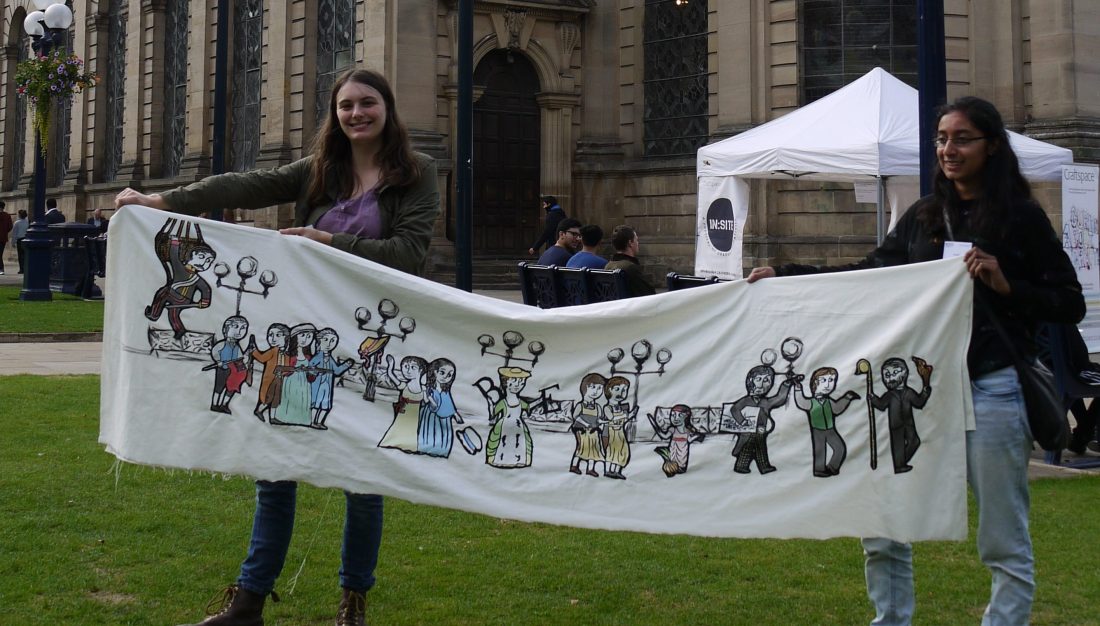 You can follow the trail to find the characters memorials and read more about their lives on Sarah's map – available all week.
Victoria Manclus
Victoria Manclus enjoys foraging for interesting objects and collecting an assortment of materials to use in her work. At In:Site Victoria encouraged the public to join her in creating a variety of connections in different materials with varied techniques. These were then linked together to create a long chain.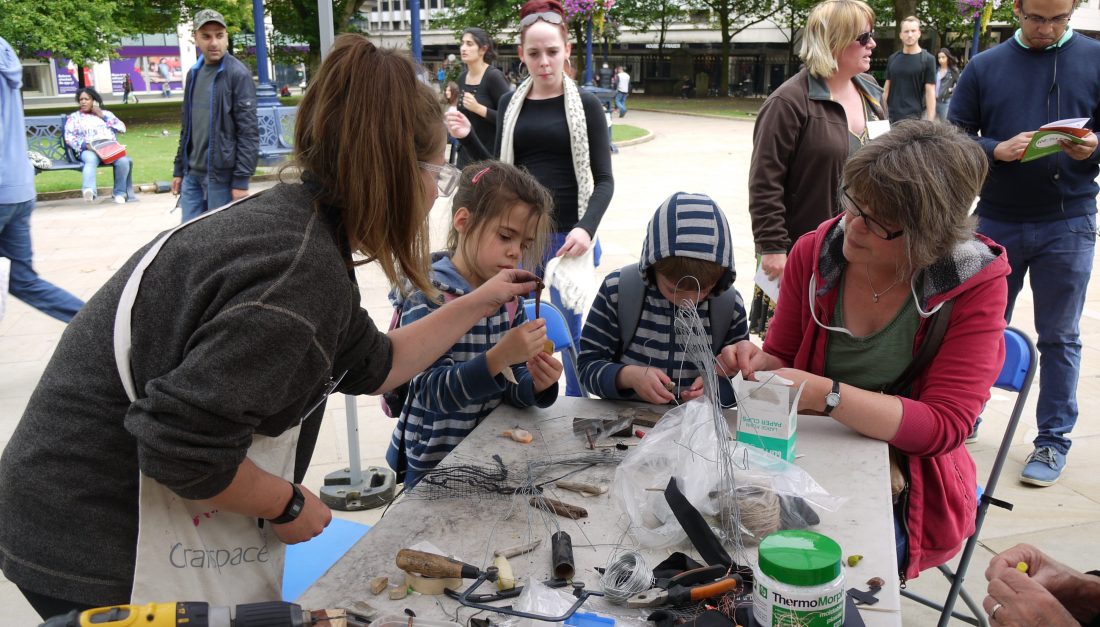 The work was all about tinkering and being playful with making! The finished chain featured an eclectic mix of materials including wire, copper, string, moldable plastic, driftwood and bits of plastic found on Brighton beach.
To find out more about today's artists you can visit their websites: