08 Sep

In:Site 2016 – Day 4 – Thursday 8th September

For Day 4 of In:Site we were joined by artists working in plaster, found objects, metals and willow.

The artists working in the Square today were Danielle Villiers, BA Jewellery and Related Products graduate from Birmingham School of Jewellery, Laura Johnson, BA Three Dimensional Design, Manchester School of Art and Heeyoung Kim and Hannah Robson, MA Textiles Design from the Royal College of Art.
Danielle Villiers
Danielle Villiers was inspired by the Angel Fountain, erected in 1850 and moved to St Philips Cathedral in 1899, it is grade II listed and originally used as a drinking fountain.
Danielle spent her time at In:Site using plaster fabric strips to create her sculpture 'Ophelia'.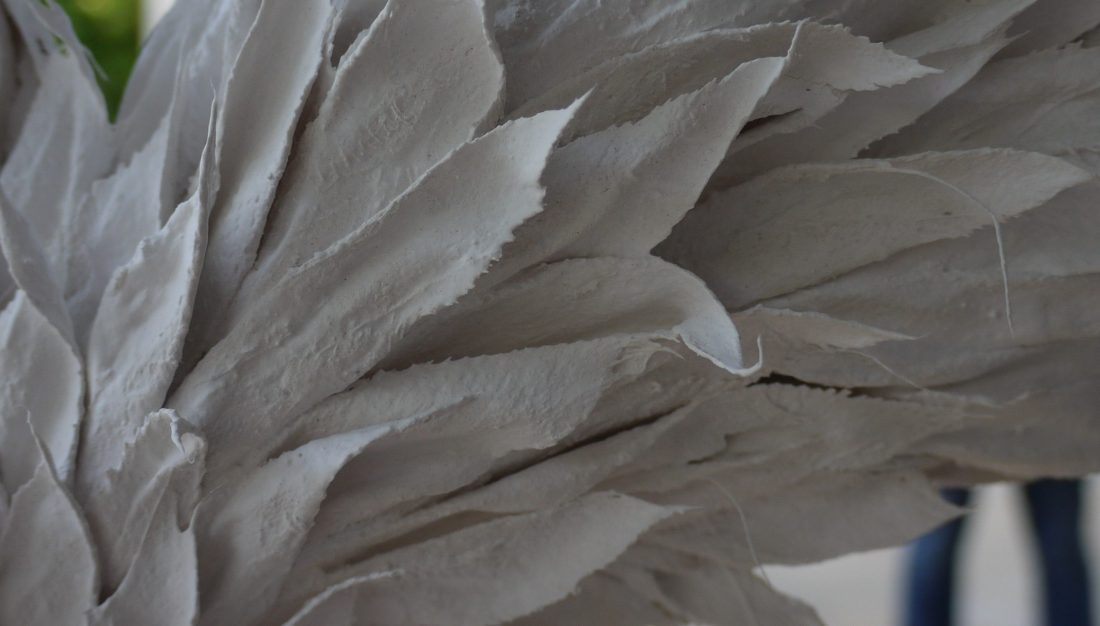 Laura Johnson
Laura Johnson has a great interest in ideas around mindfulness in her practice. For In:Site she used an array of found objects, such as rusted metals and twigs, with silver and colourful covered metal wire. Invited participants to join in creating their own pin badges wihich were then displayed on one of the lamp-posts in the square.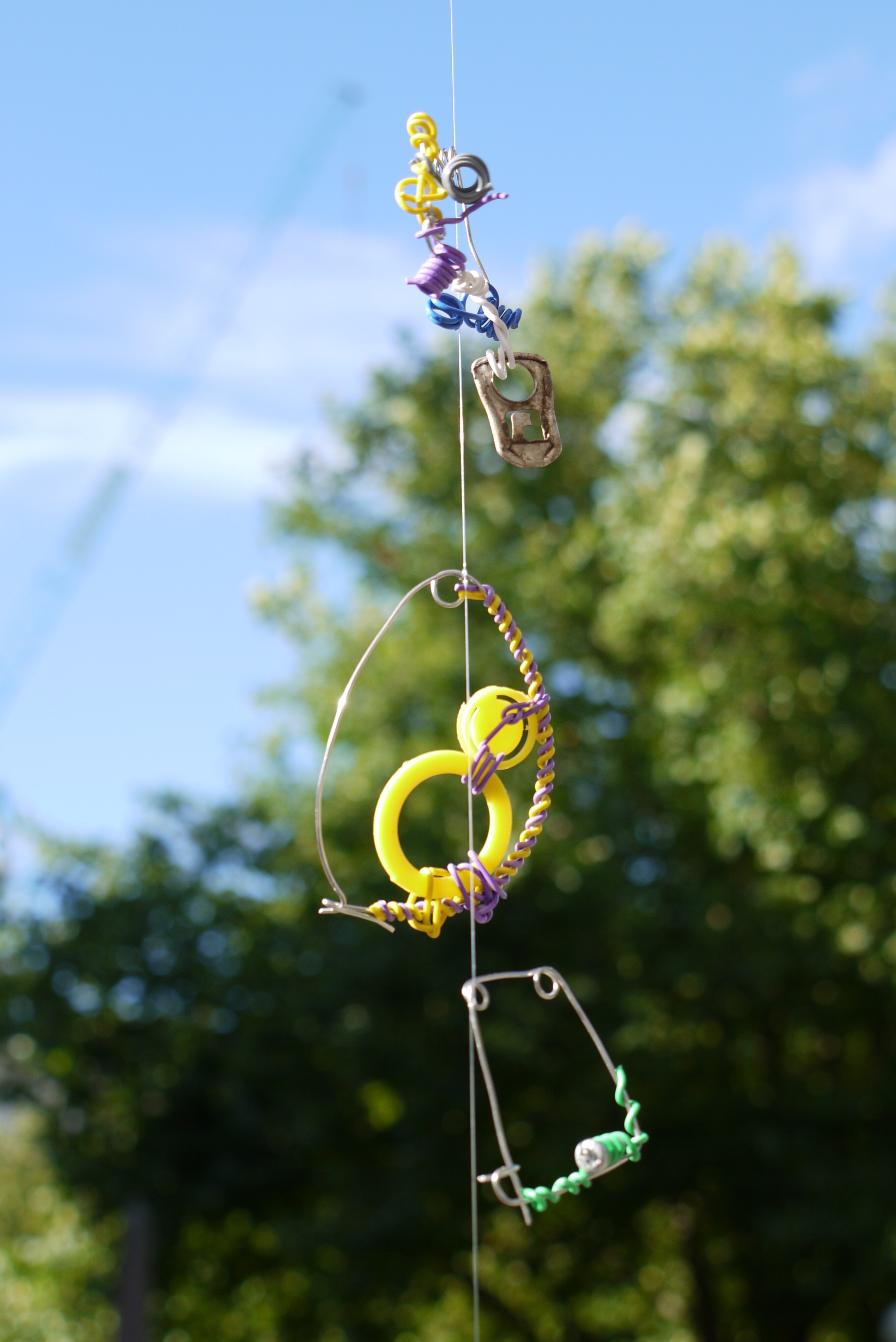 Heeyoung Kim and Hannah Robson
Heeyoung Kim and Hannah Robson collaborated on an artwork together. Using willow weaving techniques they created a three dimensional sculptural form exploring the interactions of the different pathways people take in Cathedral Square.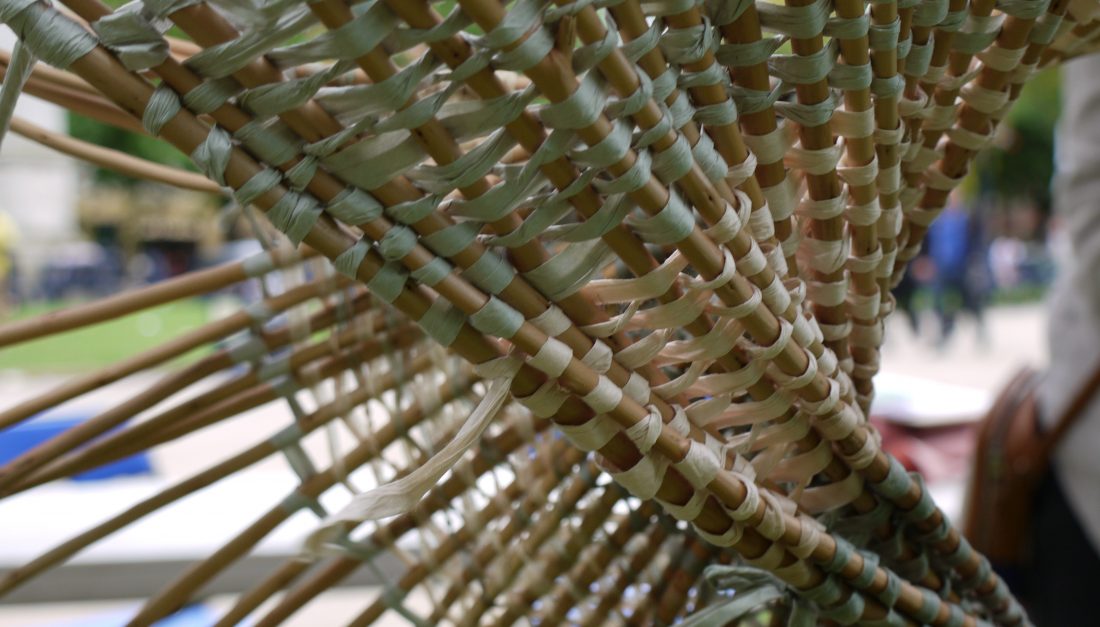 To find out more about the artists: