10 Sep

In:Site 2013 – Day One

Day one of In:Site 2013 is now over and here's a review of the day.

Graduate Harriet Riddell, who took part in last year's festival, is back this year as our artist in residence for the week. She is using a pedal powered sewing machine provided by VSM Husqvarna Viking, embroidering portraits of the cycling participants as they tell her their cycling and Birmingham stories. Come along to Cathedral Square any time between 11am and 6pm this week and you too can be part of this incredible artwork.

Graduate artist Joshua Devenish spent the day creating wooden sculptures using a circular saw and a blow torch. Joshua's work is inspired and driven by found natural objects. He searches for dead, decaying and weathered and twisted fallen branches. Joshua then painstakingly slices, shapes, sands, burns and oils the wood before reconstructing them into geometric patterns to create the finished pieces. Check out this video of Joshua at work and you can see his finished piece on display in Cathedral Square in Birmingham  for the rest of the week.

Artist Faith Wray is running a hand embroidery workshop during every day of In:Site 2013 too. She is inviting people to make a wish and embroider the words and add them to a wishing wheel. The workshop is open from 11am – 5pm every day this week so come along and make your wish.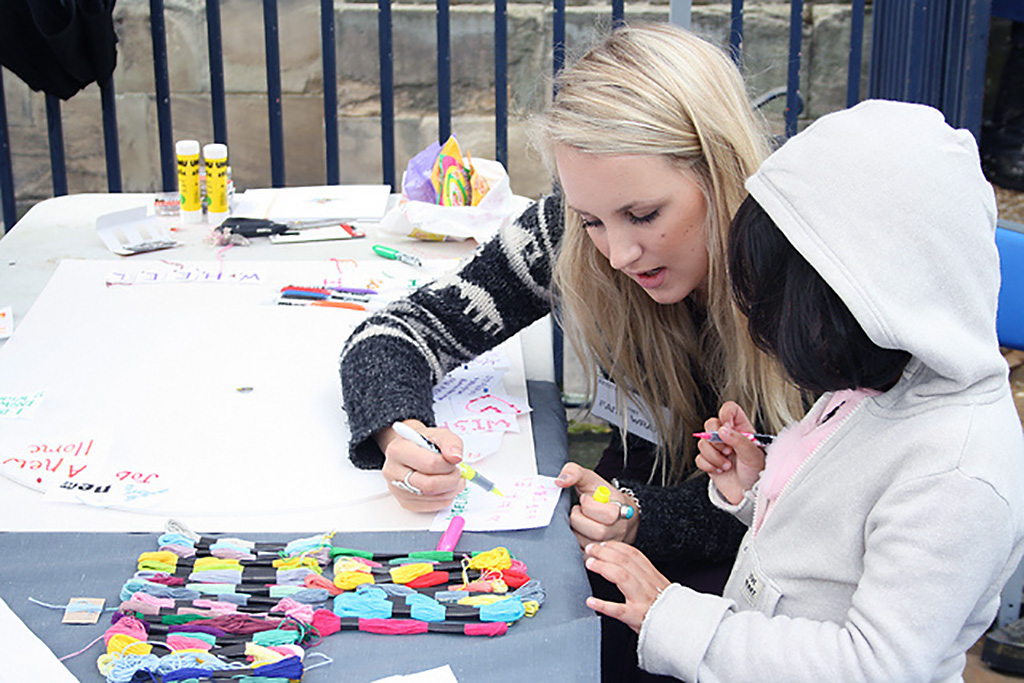 IN:SITE 2013 IS IN CATHEDRAL SQUARE, BIRMINGHAM EVERY DAY  THIS WEEK BETWEEN 11AM – 6PM. ALL ACTIVITIES ARE FREE TO TAKE PART. KEEP UP WITH WHAT'S GOING ON BY FOLLOWING CRAFTSPACE ON TWITTER AND USING THE HASHTAG #INSTE13