08 Sep

In:Site 2015 – Day 2 – Tuesday 8 September

The second day of In:Site 2015 may have been a bit colder but that didn't stop the artists and the public from a busy day of making!

Today there were three artists working in the Cathedral Square, textiles graduates Amanda Woollard from Bradford College and Cathy English from Buckinghamshire New University and 3D Design and Craft graduate Jessica Hargreaves from Brighton University.

Jessica Hargreaves was busy casting interesting cracks in the pavement and engravings on gravestones with pewter. The public were especially intrigued with what Jessica was doing as it's not an activity or material many people had been aware of before.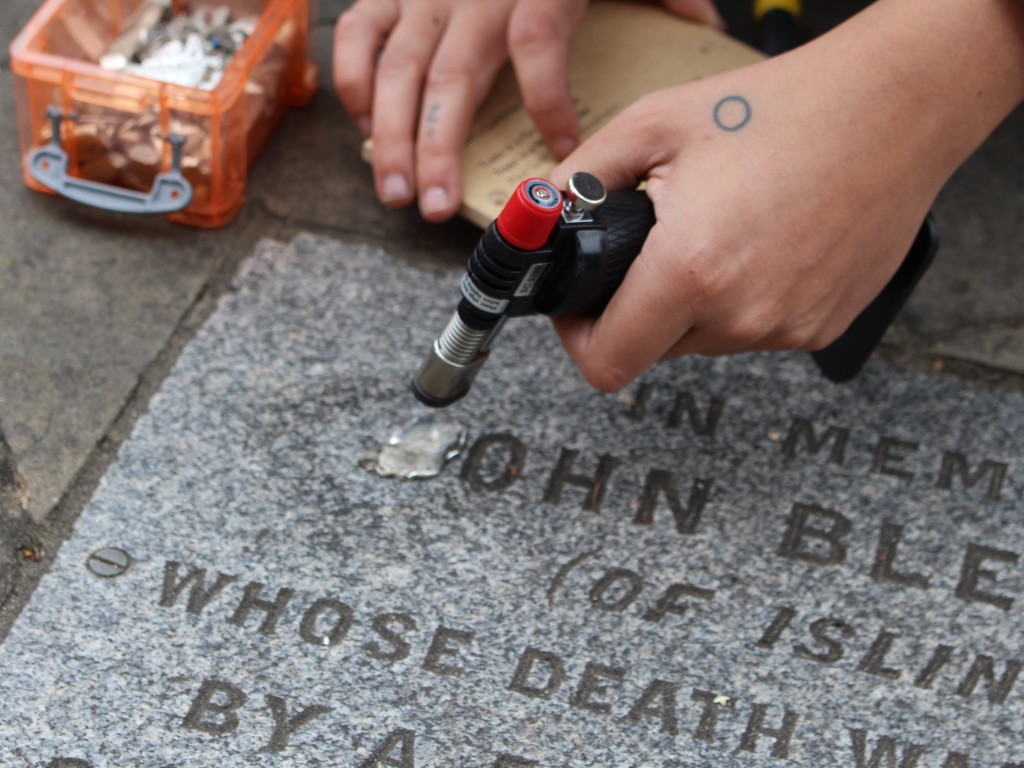 Jessica created unique pilgrim badges inspired by the tokens made and given to religious pilgrims in the 15th and 16th century to sew onto their clothing. Being particularly interested in the idea of journeys, Jessica spent most of the day walking around the Cathedral square searching for interesting places to cast her badges.
The finished pieces were sewn onto the fabric and displayed on a tree in the square.
Creating site specific work is nothing new for graduate Amanda Woollard. Amanda's graduate show piece was in response to a patient's documentation of in a  mental health hospital. For In:Site 2015 Amanda was inspired by William Withering who was part of the Birmingham Lunar Society in the 18th century and his use of foxgloves for digitalis (a heart problem medicine).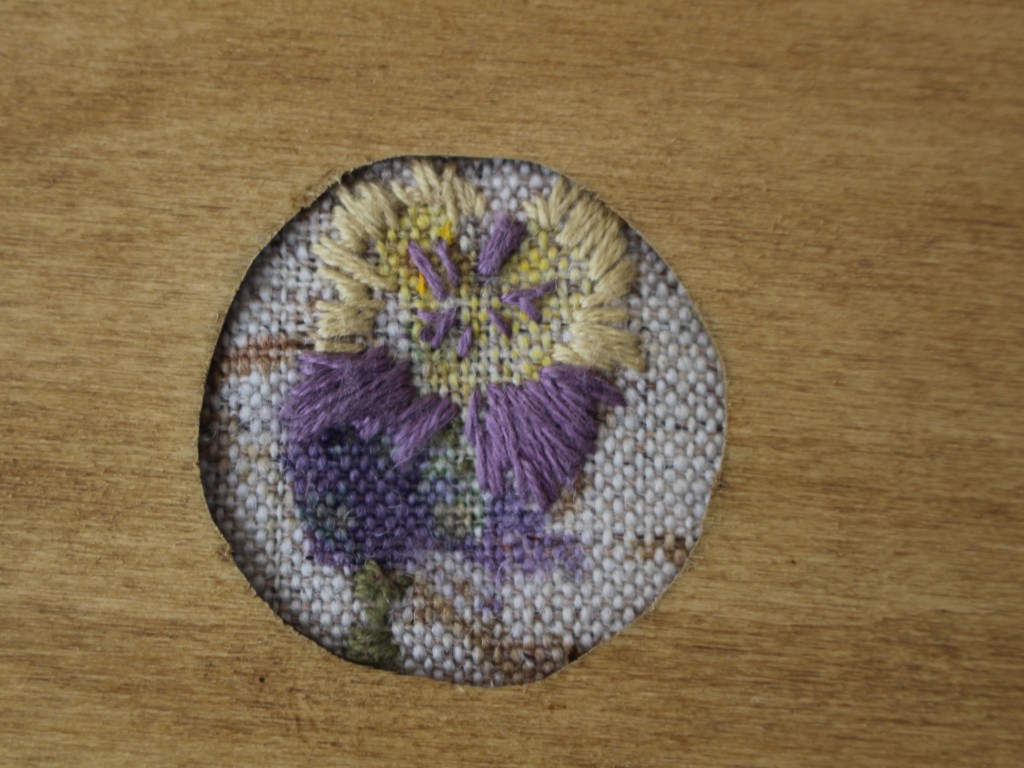 Amanda used the dye of flowers to print her fabrics through a type of pounding and stamping technique. She then used intricate embroidery to embellish her printed fabrics. The audience were able to participate and join Amanda in creating her unique floral textile works.
Cathy English's installation was inspired by 2014/15 Poet Laureate Adrian Blackledge's poem 'Birmingham'. Cathy drew out imagery from the poem, such as a woodpeckers, kingfishers, champagne and boots, and designed a series of textured yarns to be installed in the Cathedral Square.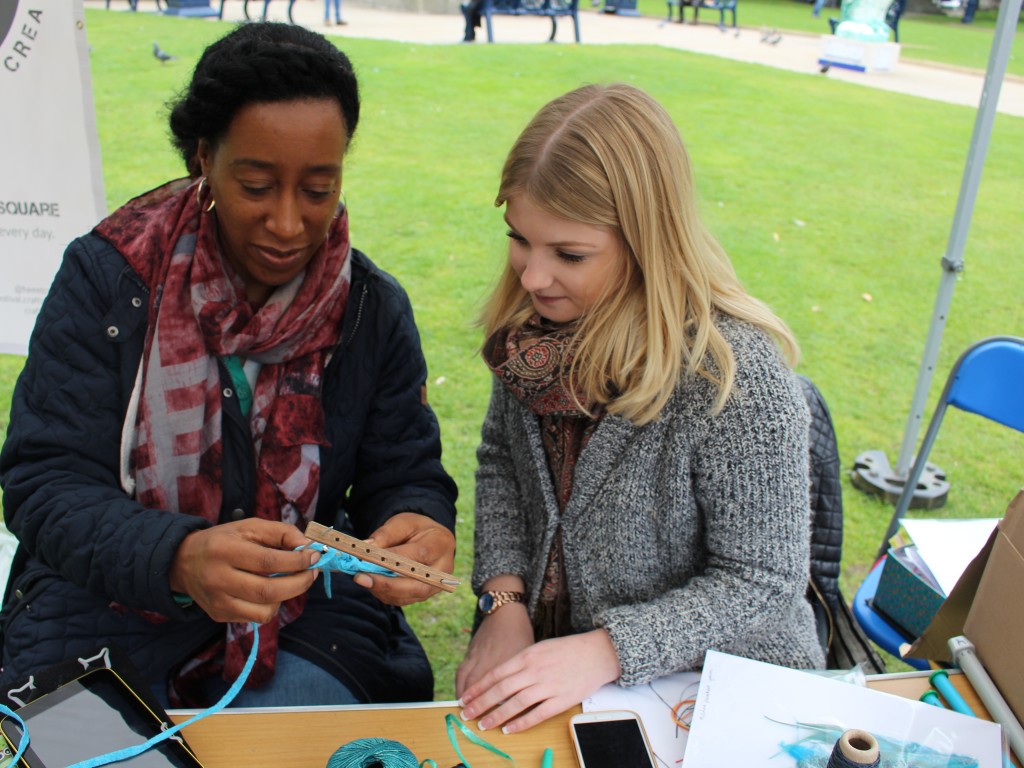 Cathy invited the public to join her in crocheting and weaving her unique selection of what she refers to as 'fantasy yarns'.
If you're interested in seeing more of the artists works, click on their names below.
Tomorrow at In:Site 2015 artists Ina Norrman and Mary Hall will be making in the square.