10 Sep

In:Site 2015 – Day 4 – Thursday 10 September

The sun came out again for the artists on Day 4 of In:Site 2015!

Making in the Cathedral square today was School of Jewellery Graduate Kitzz Steele and Emma Surtees, a Textile Design Graduate from Chelsea College of Art.

Kitzz Steele is passionate about wood turning and began her day by setting up her micro-lathe. It was fascinating to see a different activity taking place in the square and the public were intrigued to see what Kitzz was up to – often stopping to have a chat and share their own experiences of wood turning!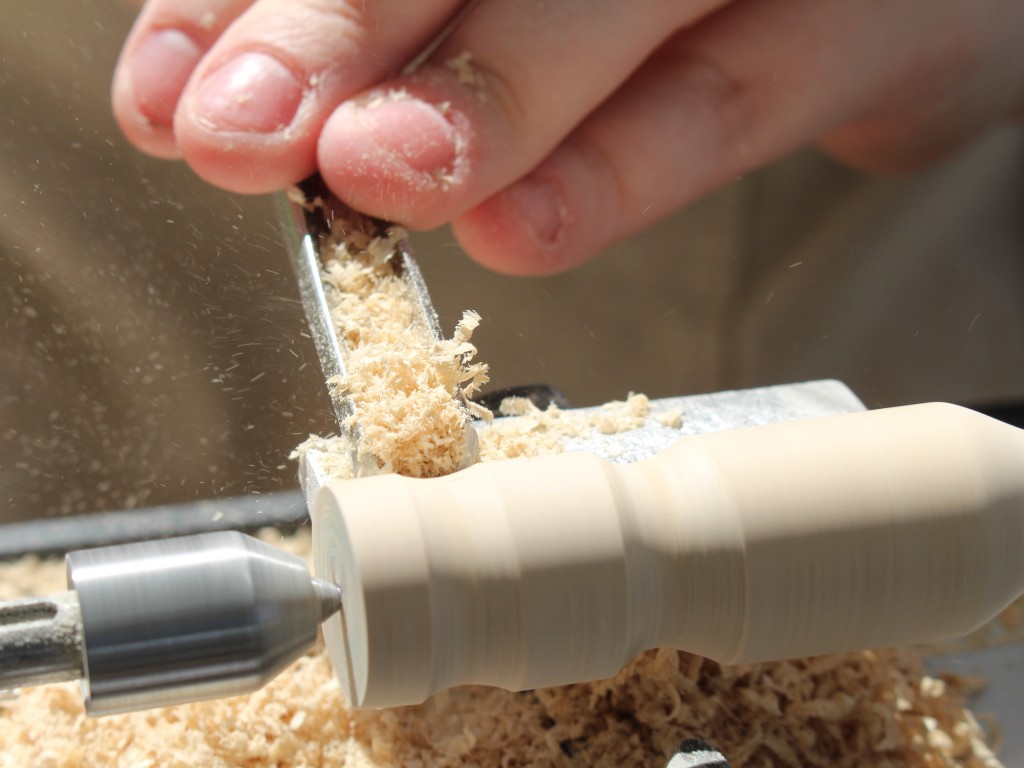 Inspired by the sycamore trees in the Cathedral grounds all the wood used by Kitzz for her artwork was sycamore. As well as creating her individual pieces on the micro-lathe she welcomed the public to come and paint their own wooden pieces. There was a great response with many small masterpieces being created!
These were then displayed on two of the sycamore trees in the square.
For the first few hours of the day Emma Surtees continued to embroider onto her large scale hoop which she had been preparing for just over a month before In:Site. Her work features a performative element in which people pull back the layers of stitch to reveal the underneath. There was a nice surprise in store for the viewing public later that day.
The public were interested in Emma's process and were keen to see the big reveal!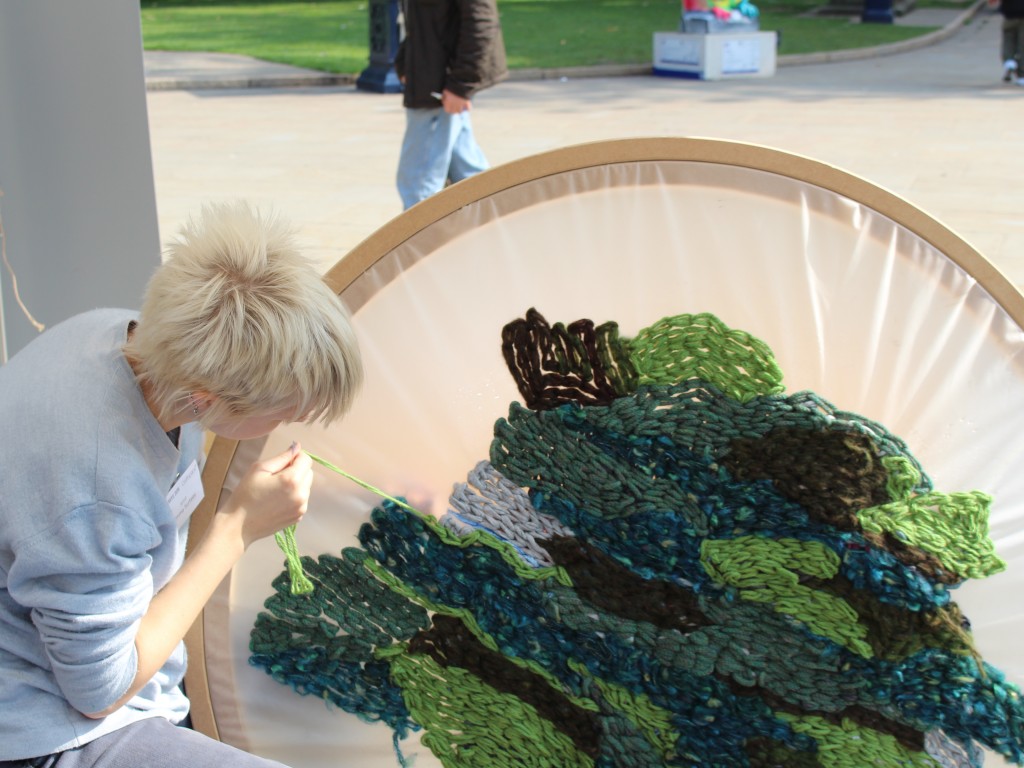 As the public pulled away each individual strand of yarn Emma explained the different imagery underneath. Her art work detailed Birmingham's different stages, from being very green and full of fields, to the industrial revolution and the canal system, then she represented the vibrant multicultural nature of Birmingham with bright fabrics and finally revealed the Cathedral at the centre of the piece.
To find out more about the artist's work as a Jeweller and Textile Designer please click on their names below:
The final day of In:Site 2015 features work from ceramicist Rachel Lemon and textiles artist Lubna Din.