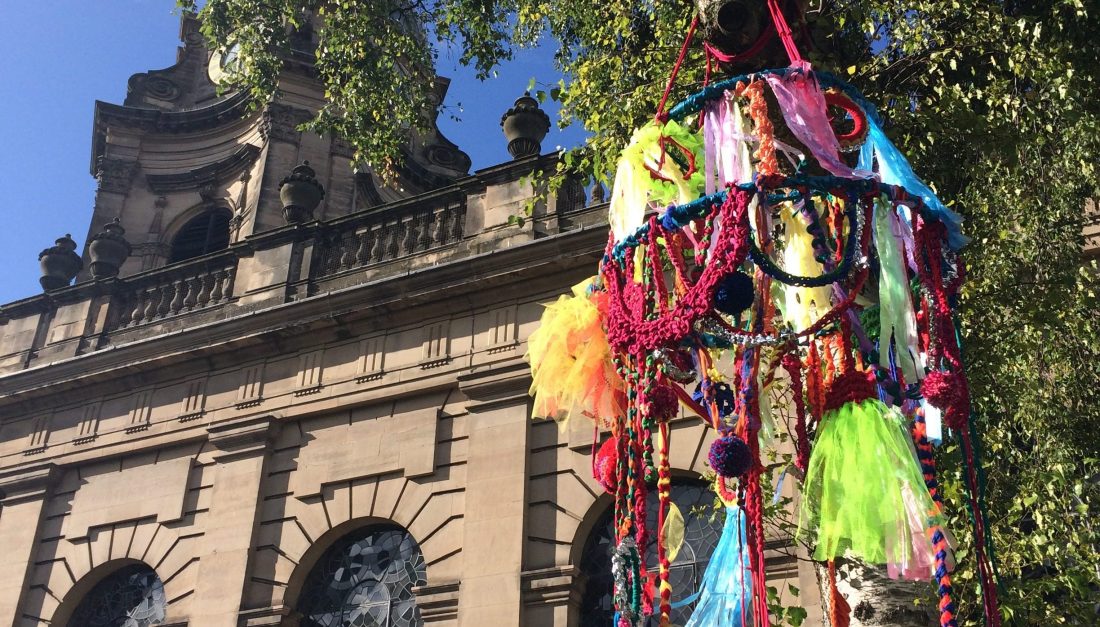 07 Sep

In:Site 2017 – Day 4 Thursday 7th September

Today at In:Site we were joined by knitting designer Grace Hugh-Jones and jeweller Ellie Taylor.
Grace Hugh-Jones
Grace graduated from Manchester Metropolitan University with BA Textiles, specialising in knit.
Her aim today was to create a large-scale brightly coloured chandelier using knit, crochet and macrame. She invited the public to join her in creating her finished piece and welcomed anyone to have a go, teaching basic crochet, knitting and macrame skills to those who wanted it.
Ellie Taylor
Ellie graduated with BA Jewellery-wirework from University for the Creative Arts, Rochester.
Taking inspiration from Birmingham's architecture Ellie encouraged the public to take a closer look at their surroundings and pick out patterns to create small wire sculptures. These miniature wire sculptures were then displayed on the railings around the Cathedral Square.
Sarah Christie and Jaguar Land Rover